Polenta
This traditional Italian dish suits multiple recipes and ensures simple but tasty meals.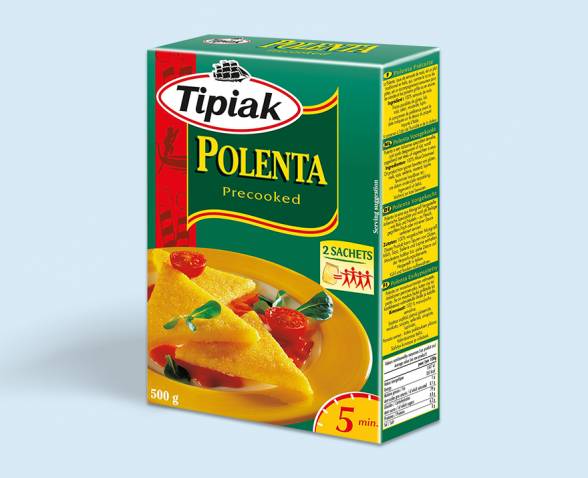 Product preparation
Product preparation
Ready in only 5 minutes!
Sprinkle 250 g of Polenta into boiling salted water, or milk. Cook for 5 minutes, continuously stirring.
Polenta should drop away from the sides of the saucepan. Pour into a deep bowl. After a few minutes, turn out onto a large flat dish and serve hot.
Ingredients
Simple and authentic ingredients!
Polenta is flour made from ground maize that is then steam cooked before use.
Discover cuisine from home and from far away!
This traditional Italian dish, which is highly appreciated, is also part of the French Savoyard culinary heritage.
A guaranteed delight!
An Italian recipe considered as simple and popular but that has now found its place as a gourmet food.
Precooked corn semolina.
May contain traces of gluten, milk, soya, celery, mustard, lupin.
Nutritional values
Nutrition information - Per 100 g:
Energy 1517 kJ - 397 kcal
Protein 6,7 g
Carbohydrate 79,9 g
Fat 1,2 g