Quinoa Easy Cooking
Easy to prepare, perfectly cooked and drained quinoa. A strict selection of soft and tender white Quinoa grains that will please the whole family. A boil-in-bag that is practical to hold and open.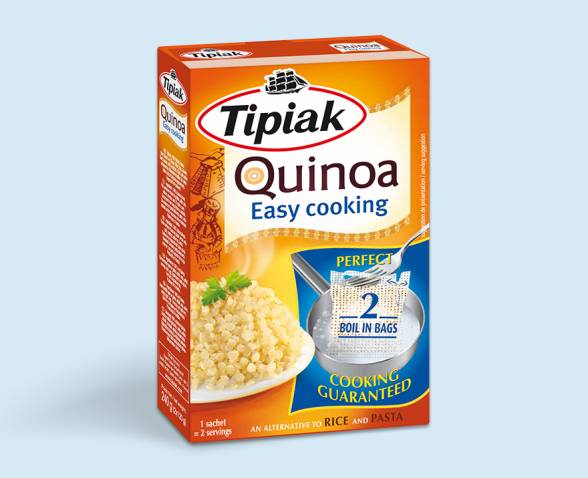 Product preparation
Product preparation
In a saucepan, bring 1 ½ liter of salted water to a boil and fully dip the boil-in-bag in the boiling water. Cook over high heat for 15 min.
Remove the bag from water using a fork and leave to drain.
Open the boil-in-bag by pulling on the pre-cut part, pour the content in a dish and serve immediately.
Ingredients
100% white quinoa.
May contain traces of milk, egg, soya, gluten, celery, mustard and lupin.
Nutritional values
Nutrition information - Per 100 g:
Energy 1534 kJ - 363 kcal
Protein 13 g
Carbohydrate 61 g
Fat 6,5 g