Tapioca Recette Traditionnelle
Tipiak invites you to discover cereals and other ingredients from a vegetable origin to create an authentic collection of culinary ingredients, for your homemade recipes, combining the pleasure of eating with the desire of being healthy.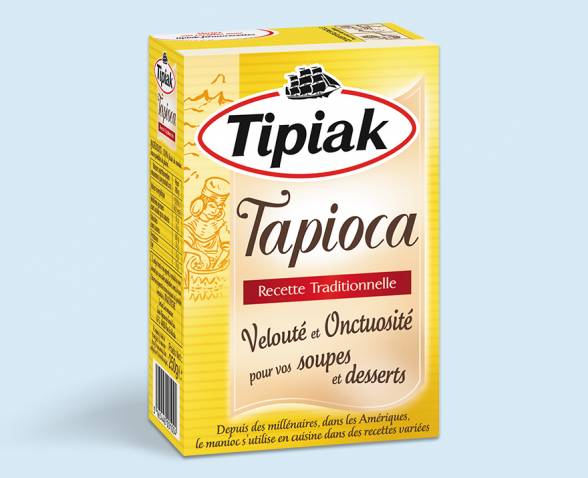 Product preparation
Product preparation
For velvety homemade soups!
Pour the tapioca in boiling water while stirring.
Cook for 7 minutes, the tapioca is ready when it is transparent.
Ingredients
Simple and authentic ingredients!
From the manioc root starch is extracted: pre-cooked then crushed into small grains it becomesTapioca.
Discover cuisine from home and from far away!
In South America, manioc is very commonly used. Its starch is also called Tipiak in Native South America, which inspired Tipiak's founders who have been importing manioc since 1830.
A guaranteed delight!
Tipiak's know-how is showing through the cooking and selection of the Tapioca grains and guarantees you a unique smoothness.
100% of manioc flour.
May contain gluten.