Wholewheat Couscous
A Couscous produced in our own factory, made of whole wheat semolina. A balanced side dish, rich in fiber.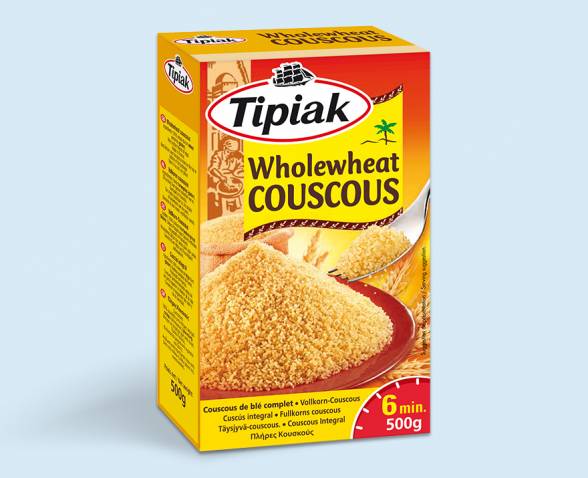 Product preparation
Product preparation
Pour the wholewheat couscous in a serving dish.
Add the same volume of salted boiling water, a knob of butter and mix well.
Cover and allow to absorb for 6 min.
Stir with a fork and serve immediately.
Ingredients
100 % durum whole wheat semolina (gluten).
May contain traces of egg.
Nutritional values
Nutrition information - Per 100 g:
Energy 1467 kJ - 354 kcal
Protein 13 g
Carbohydrate 66 g
Fat 2,3 g