Potato Flour
Tipiak is reviewing the ancestral use of flour and creates a unique thickener for all your recipes: Potato Flour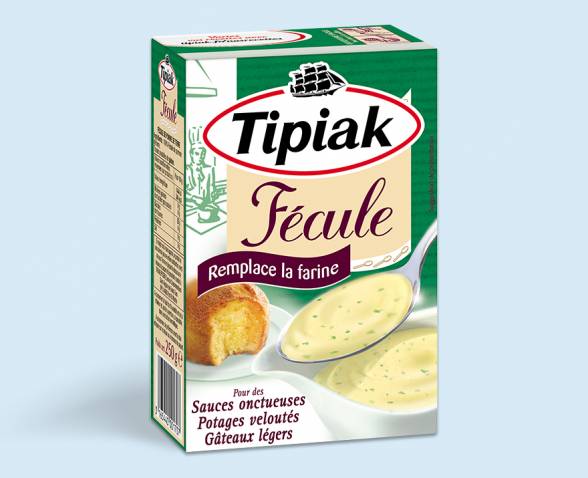 Product preparation
Product preparation
Replaces flour in all recipes!
Sauces: 20g Potato Flour for a 1/4 l of stock.
Desserts: replace 1/2 l of flour by the same quantity of Potato Flour.
1 tablespoon = approx. 10g.
Potato flour should always be mixed with a cold liquid. For sauces add Potato Flour to hot liquid and cook 1 or 2 minutes on low gas.
Ingredients
Simple and authentic ingredients!
Potato flour is a natural extract of potato starch used in many recipes such as bakery cream, instant soups and sauces.
Discover cuisine from home and from far away!
The cultivation of potatoes for starch takes place in many different countries: Germany, China, France, Poland, etc.
A guaranteed delight!
TIPIAK's Potato Flour is the preferred thickener of cordon blue chefs.It smoothly thickens soups, lightens pastries, makes custard even more delicious and replaces plain flour in sauces.
100% potato flour.
Allergy warning: contains milk and gluten.